Engineered for functionality, appearance and precision
Delta Overlap is already a leading manufacturer and industry reference within the high end residential garage door market with a dedicated production facility and highly skilled staff.
The attention to details, the manufacturing technology and the wide range of finishes and claddings result in an external appearance that fit easily in every type of house with an elegant and peculiar look. The charm of an Overlap door is unique and peerless.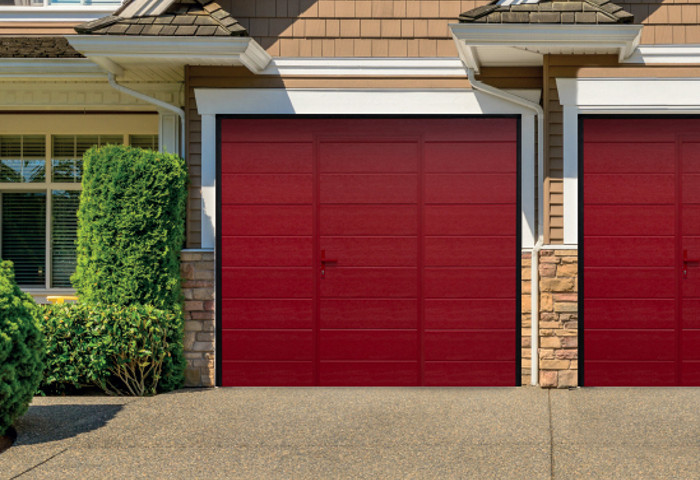 Overlap cuts out well wind and water, offer sound insulation when closed
and quiet and smooth operation when opening and closing.
The garage doors with Overlap patented technology
Overlap in an innovative concept that does not require the ceiling tracks and reduces the space occupied inside the garage. The operator is housed in the upper beam of the door frame.
This solution operates the two sections of the door without the need of the tracks inside the garage where the first section acts as the track and rail for the second section that follows beneath.