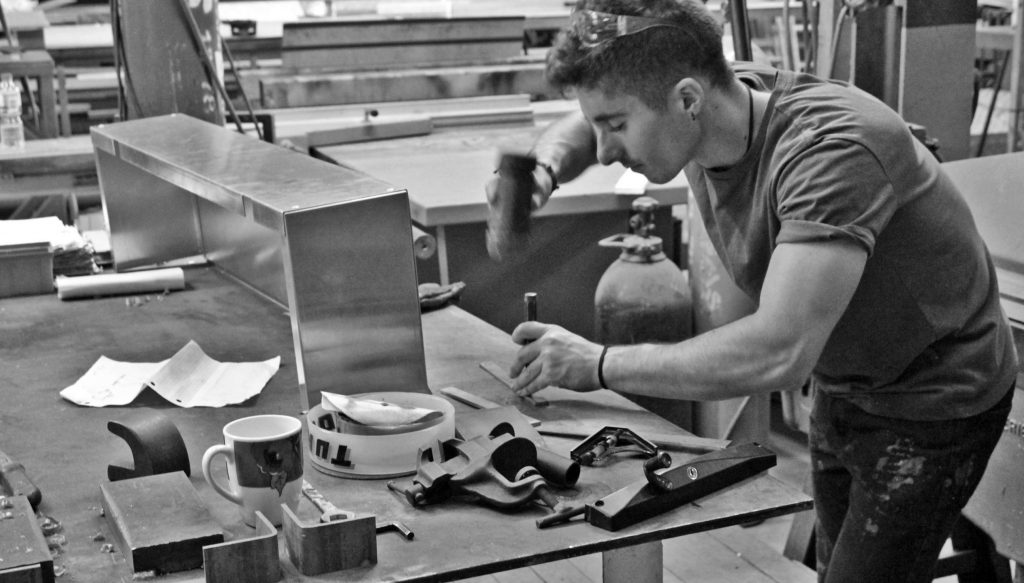 What translates as Vincenzo's Workshop in English, L'Officina by Vincenzo prides itself in creating customized and exclusive design solutions meticulously carried out in precise and superior execution.
Known for its rich steel craftsmanship producing only the finest masterpieces in the industry, L'Officina by Vincenzo seeks to push the limits when it comes to turning any of your dream designs to reality. To do this, our company remains ever dedicated to marrying the best of traditions with continuous innovation, making it possible to transform the ordinary into extraordinary.
OUR PEOPLE
With nearly three decades of experience and expertise in the design and manufacturing field which started in Italy, Enzo Botte has successfully established L'Officina by Vincenzo in Australia. Having a relentless commitment to refining design solutions and steel craftsmanship, Enzo leads an experienced team of project managers and architects whose passion make it possible for L'Officina to proudly cater to a loyal clientele from various parts of the world.
Transforming the ordinary to extraordinary,
What you dream, we create…
- Vincenzo
OUR BRANDS
L'Officina by Vincenzo has partnered with trusted and innovative European and Australian suppliers to give the Australian market access to luxurious and revolutionary products. To date, we are the official partners of international brands as seen below, and are always proactively on the look for more.